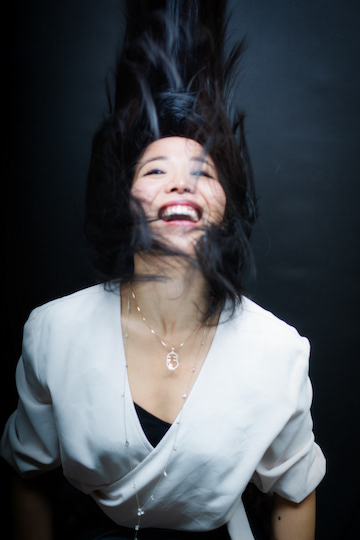 I am an ENFP, cat loving and award winning multi-disciplinary artist/designer/creative with a penchant for maps, UX and illustration. I have a background as an urban planner and am also a

professional circus artist

.

As a UX professional, I design scalable solutions with strategy and empathy. My experiences both in enterprise and start-ups allow me to approach business and user complexities to create end-to-end solutions that range the gamut of service, product, e-commerce, infrastructure, technology and more. I thrive on problem solving and coalescing the practices of business strategy, marketing, content, development, user experience and visual design. 
As a visual artist - my body of work is vast and flexible but I am mostly interested in creating work that speaks to the human experience. I focus on expressing and normalizing trauma, vulnerability and having the conversations with myself and with others that I otherwise, do not know how to have.
And finally as a circus artist - I work in both the traditional and contemporary spaces being both an entertainer and a performing artist exploring vulnerability, sexuality and trauma. And, from time to time, I experiment with clowning and comedy to bring levity and to invite others into a positive space, if even but for a moment. 

Things that make me happy: scotch, cats, bicycles, hula hoops, warm summer days, a good meal amidst good company, traveling, hackathons and standing on my hands.
Want to know more? Have a look at some of my services or 

get in touch

 and we can explore more solutions.
------
Where can you find me these days?
These days I am independent consultant with a focus on product strategy and design in the enterprise space. I am currently consulting full-time and am not available for additional work.
------
Research + Analysis
UX Design
UI Design
User research
Visual Design
Illustration
Data Visualization
Cartography
------
Accolades, exhibitions, public speaking, facilitation and what have you
Model Minority / Yellow Peril, Writer, Producer and Director, Canada Arts Council Grant Recipient, 2021
Practicing Inclusive Engagement, Speaker, CivicPlus Webinar, 2021
Practicing Inclusive Engagement, Speaker, IAP2 North American Conference, 2021
Pause. Shift. Rebound.,
Writer, Producer and Director, 
St. John's International Circus Festival, 2021
Pause. Shift. Rebound,
Writer, Producer and Director, 
Alberta Circus Arts Festival, 2021
What am I doing here: Imposter Syndrome, Speaker, Ladies that UX Vancouver, 2020
Pause. Shift. Rebound,
Writer, Producer and Director
, Transform Festival, 2020
City of Vancouver Chinatown Mural Artist Call, Shortlisted artist, 2019
WISE Young Women in Business UX series, Mentor, Simon Fraser University, 2018
What am I doing here: Imposter Syndrome, Speaker, Women Who Code, 2018
TELUS Digital Days, Speaker and Facilitator, 2018
Group exhibition, Artist, Pulse Creative Showcase, 2018
Group exhibition,Artist, Pancakes and Booze art show, 2017
Best in Visual Design, designer, Western Canadian Music Awards, 2017
Government UX Lightening Talk, Speaker, Ladies that UX, 2016
Finalist in Spacing Creative Mapping contest, Artist, 2012
Group exhibition, Artist, Papergirl YYC, 2012
Group exhibition, Artist, Calgary Arts Roundup, 2012
------
...and a ton of circus performances with notable clients such as:
Electronic Arts, Concord Pacific, Lululemon, Whistler Blackcomb. Sotheby's and more