"FOONYAP's latest album is a raw and unguarded reflection of her tumultuous journey to self-discovery through her painful past. A hauntingly beautiful blend of folk and electronic that incorporates her Chinese heritage, each song captures various components of her past and present realities, be it through dark soundscapes that mirror anxious longing, or powerful electronic rifts that reflect painful life transitions."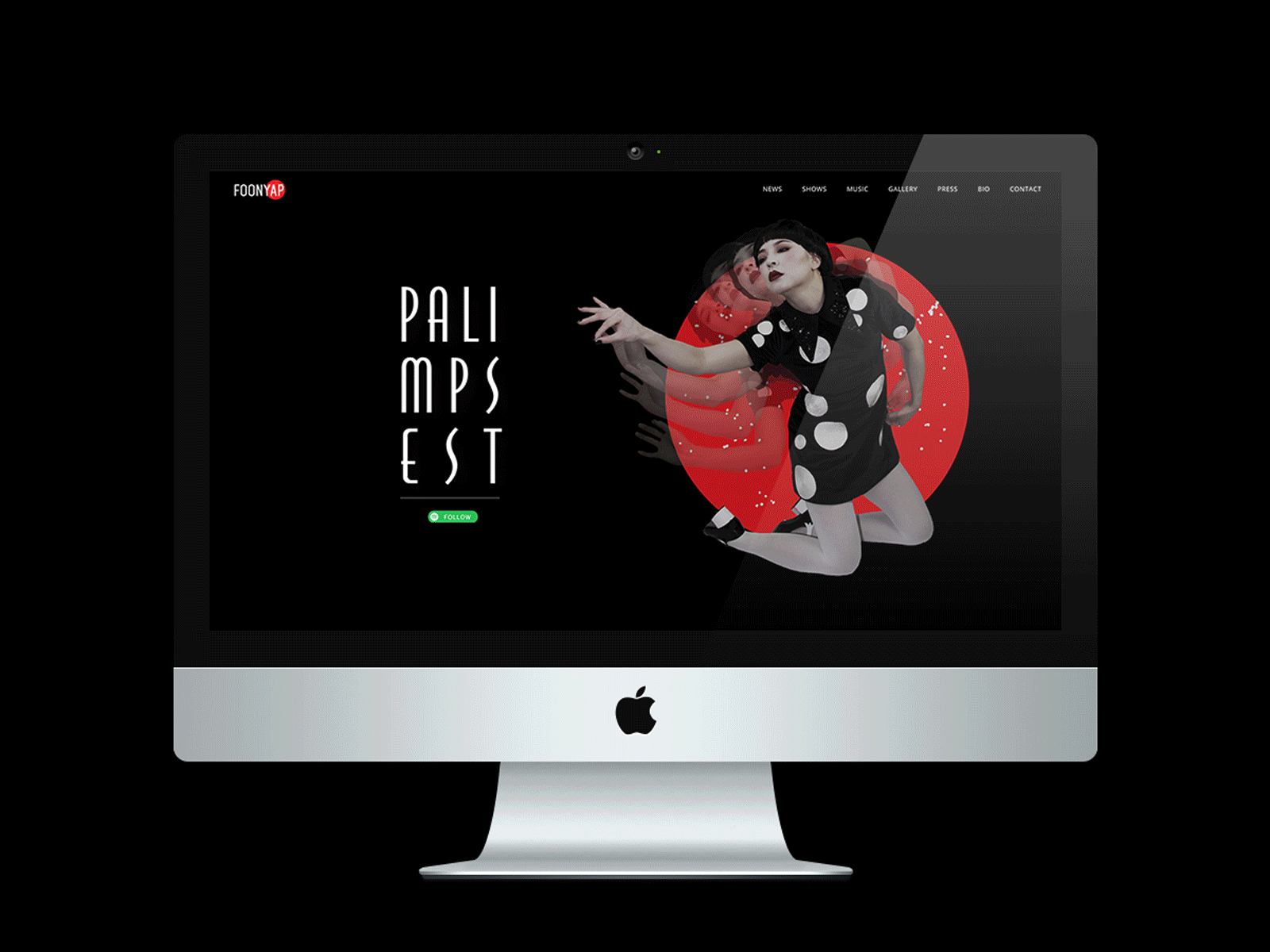 Palimpsest was awarded Best in Excellence in Visual Design in the Western Canadian Music Awards, 2017
"FOONYAP releases 'Apropos', a four-track remix EP featuring 'Palimpsest' reworks by Woulg, monochrome rainbow, An Ant And An Atom, and Tomas Morante. With dark and dreamlike interpretations of THE FUN MACHINE, Woolf and Plath, and Mourning Coup, Apropos explores gentle ambient paths, craggy glitch peaks, and dense drone valleys, inverting 'Palimpsest's dark and introspective universe."